Contact Us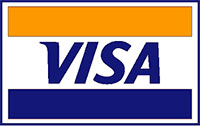 Address: Jr. José Olaya 532 – Huaraz-Ancash-Peru
Telphone: (+51) – 988847994
Mobile: (+51) – 943077736 / (+51) – 928524912
Email us at: info@peruvianandes.com
IN YOUR EMAIL: PLEASE STATE
*Your name
Subject: Write brief description of what you are interested e.g Santa Cruz Trek or Peru Climbing.
* Which treks or climbs you are interested in
* Approximately how many days you would like to be trekking or climbing
* Approximate dates or the month for your planned trip and the total number of days for your trip, from arriving in Lima to departing from Lima
* How many people you are.
*What Country you are from.
We can then send you suggestions for treks or climbs that you would enjoy and a suggested itinerary. together with pricing.
Reply: If you do not receive a reply from us within 3 days of sending your inquiry, can you please resend your email. We sometimes have problems with clients email server treating emails received as spam
IMPORTANT: AUTHORISED EMAIL & SPAM To avoid our email reply being blocked by your email server as being SPAM mail or being put direct into your Junk Mail folder, can you please add our email address to your list of AUTHORISED CONTACTS: info@peruvianandes.com
Trip Information / Plagiarism in Huaraz
From your first contact with us you will be sent comprehensive information about our services, trip descriptions, meals, safety and professional booking documents.
This information has been prepared by us and is confidential to Peruvian Andes Adventures. We are aware that several agencies in Huaraz have copied and plagiarised documents that we have invested considerable time and financial resources in developing to provide quality complete information to our clients.
If you receive information, documentation and photos from other Huaraz agencies that is identical or very similar to information we provide to you, it is very likely that this will have been copied directly from our Peruvian Andes Adventures documentation without authority and is being utilised by other operators who have invested no effort at all in preparing